Check out our monthly inspirational email – subscribe below!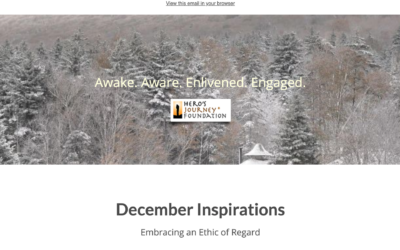 Read our December Inspirations here: https://mailchi.mp/herosjourneyfoundation/podcast-inspirations-2448190 "To live our lives based on the principles of a love ethic (showing care, respect, knowledge, integrity, and the will to cooperate), we have to be courageous....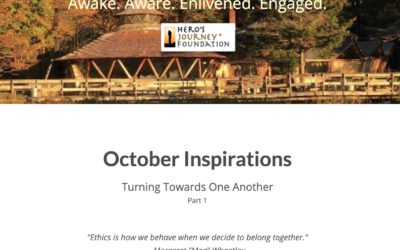 People say that what we're seeking is a meaning for life.  I don't think that's what we're really seeking.  I think that what we're seeking is an experience of being alive, so that we actually feel the rapture of being alive.