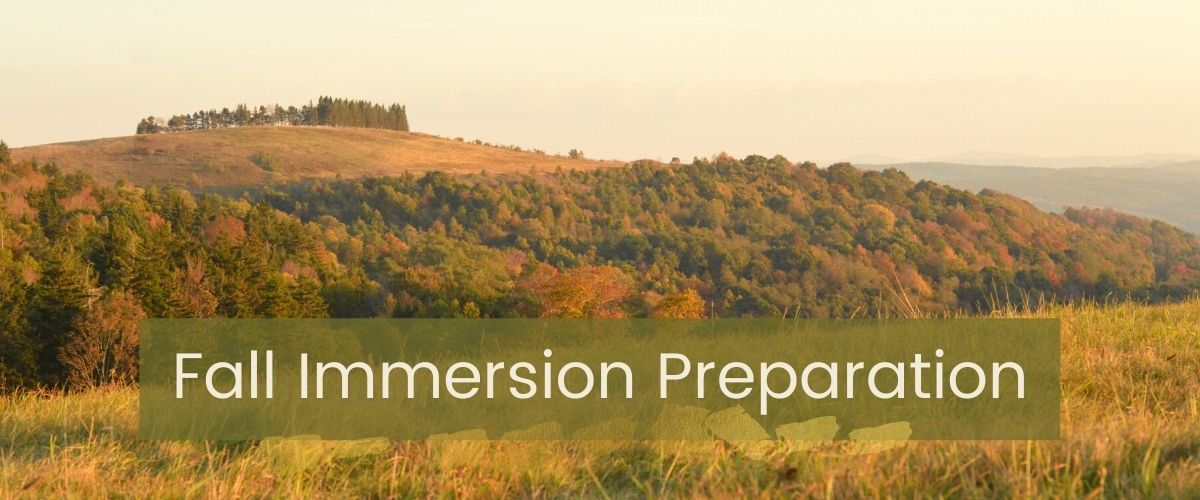 Getting Ready For Your Journey Immersion
Welcome! You're about to begin making your way to the mountain at Spruce Knob, creating the journeying space internally with every piece of preparation.

 
On this preparation page, you'll find all the information you need to get ready for your fall immersion journey – keep in mind that this preparation process itself is an important part of your Fall Immersion process.
Please allow yourself time to give your full and focused attention to each part of the preparation process.

"When living is a mythic journey, one can give expression to one's unconscious fears,
desires, tensions and longings that underlie their conscious behaviors.  
Living into your own personal myth can rescue a deeply buried personal orientation for

living in the world, obtained from within the most profound depths of one's human
character."