Join Ally Group Councils that will continue the support from the mountain in your Journey at home. 
Our integration practices will return you to a community with the men and leader(s) from the ally group you journeyed with on the mountain.  
We will hold monthly councils for four months, supported by inspirational teachings and other home-based supports and on the website.
✦ Tuition is $300 for the entire four-month program.  If finances are the primary issue that would prevent participation, let us know and we'll find a way to bring you onboard regardless of that limitation.
Your ally group leader will be in touch with you soon to support your early stage of return and survey your interest in our integration process community.  Please let Josef Beraha know if you have any questions about the program's content or registration process. josefbd@herosjourneyfoundation.org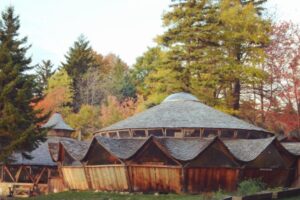 Over the course of one week's time, we entered into unforeseen experiences and unfolding synchronistic encounters, supported by the natural elements provided within the majestic setting we were immersed in.  Our Journey Intensives engage the depth and authenticity of deeply impactful experiences that happen organically over the course of time, in a way that leaves an indelible mark on each person who gives themselves over fully to the Hero's Journey myth.
The Integration Program opens you to the process of the "RETURN". We continue in the practice of active witnessing, accompanying each other as we take up the Journey in our lives as they are.