Renting Gear with Arrive Outdoors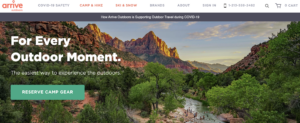 Hero's Journey® partners with Arrive Outdoors https://arriveoutdoors.com/ for camping gear.
Use the code herosjourneyfoundation for 15% off your order.
Our Home Base for Programs is Spruce Knob, WV, USA
Hero's Journey® Programs happen in the beautiful mountains of Spruce Knob, WV.  Our base is located at the facilities of Spruce Knob Mountain Center (SKMC), home of our partners at "Experience Learning"organization.
GPS Address:  18 Woodlands Way, Circleville, WV, USA