the Young women's Journey
Our signature week-long retreat, centered in the 
Monongahela National Forest near Spruce Knob, WV, USA
For ages 14-18.
Investment for the 2023 Young Women's Journey is $2195
Spaces Available in our Summer Intensive!
Final enrollments due by July 17th.
Questions?
The YOUNG WOMEN'S JOURNEY 2023
will require

a negative COVID TEST for everyone prior to arriving.
(These guidelines may be subject to change.)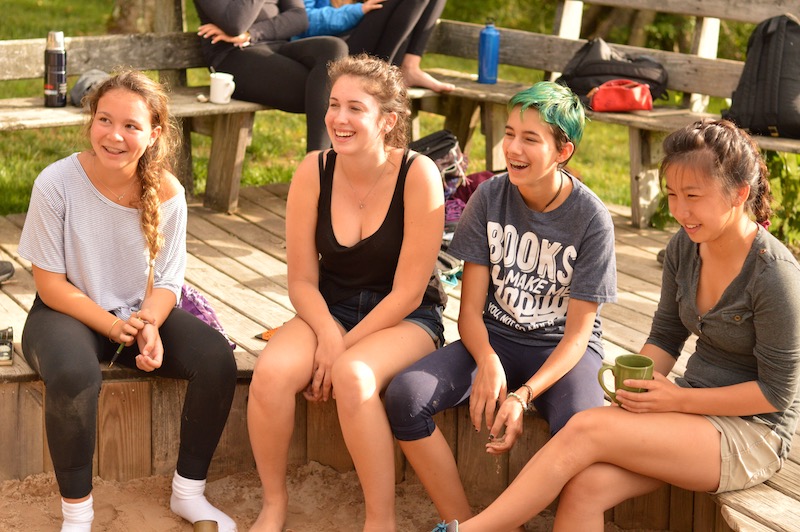 What To Expect
Want to create a significant shift in your life?  Consider taking our weeklong wilderness journey for women?  Here's what you can expect…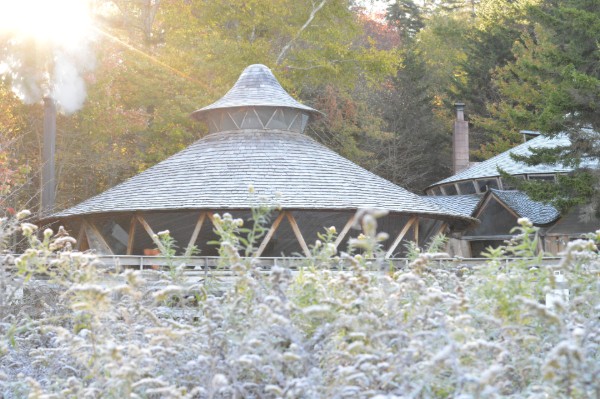 Find more about what is unique and significant about our wilderness journeys for women  Get all the logistical info you'll need to know.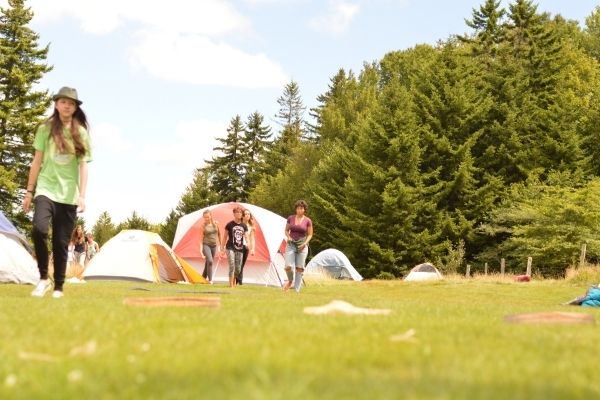 Ready to enroll or already registered?  Begin your Young Women's Journey 2023 adventure by reviewing your journey preparations here…
An Invitation
"What do you plan to do with your one wild and precious life?"
 ~ Mary Oliver
Join with other young women as you undertake the Journey of a lifetime. 
A journey that is both outward into nature's vast wilderness, and also inward, into the nature of your own heart and soul.  A journey that invites, teaches, and supports you in becoming the hero of your own life.  An adventure that will help to take you where you most need to go, and will take you somewhere you haven't gone before.
The invitation is to discover more about the one wild and precious life that is waiting for you.
"When day comes, we step out of the shade,
aflame and unafraid.
The new dawn blooms as we free it.
For there is always light,
if only we're brave enough to see it.
If only we're brave enough to be it."
 ~ Amanda Gorman
Are you brave enough to shine your light?
Are you brave enough to be the hero of your own life?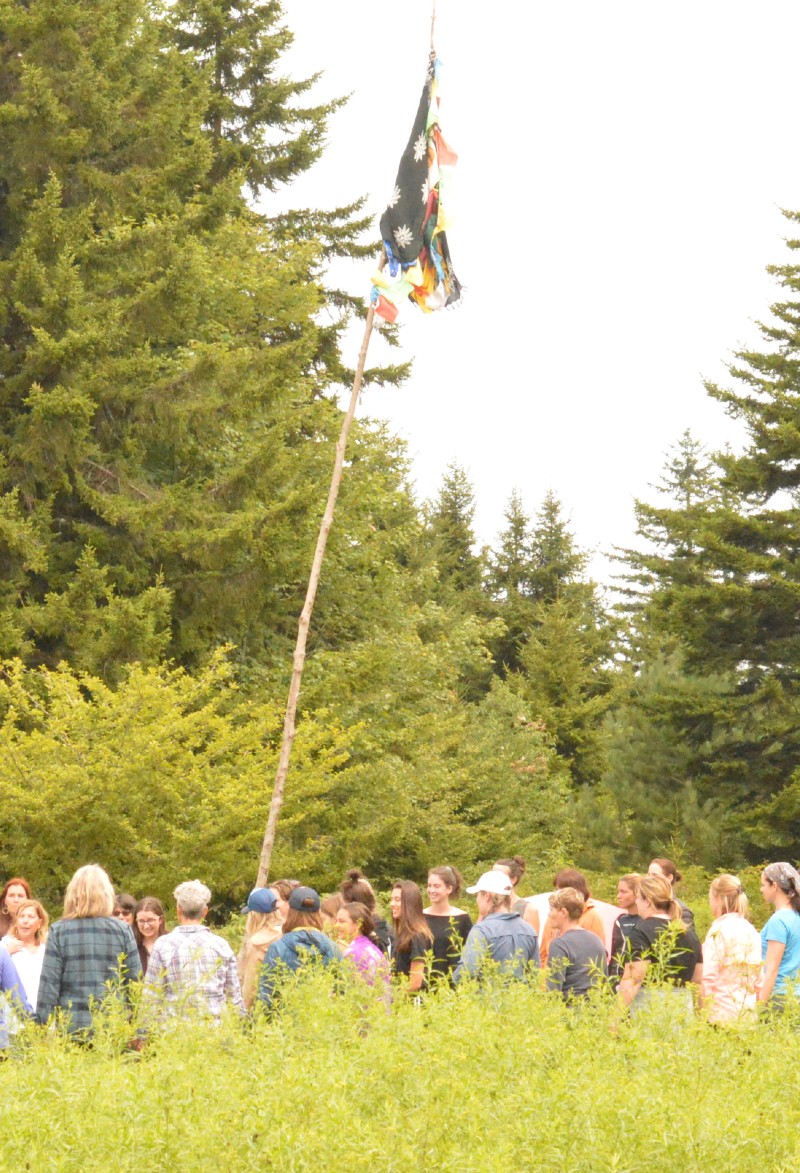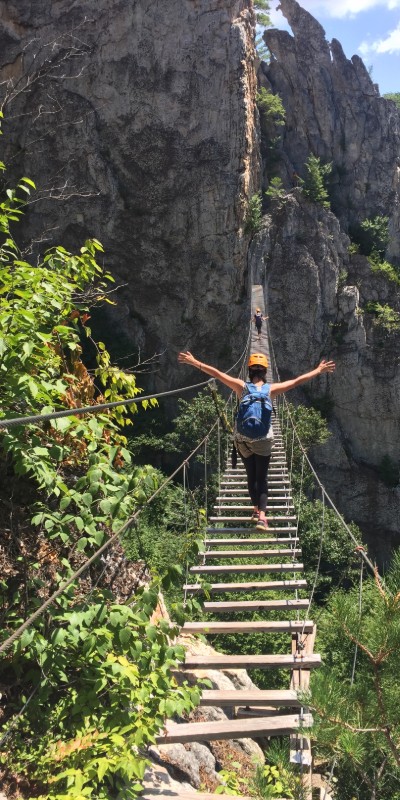 An Orientation To The Journey
In 2023, the Young Women's Hero's Journey ® Summer Intensive will provide you with the best of what we have to offer-our intensive wilderness journey. This is a call to adventure to be a part of a sisterhood of young women, journeying through the unknown and chaos of our times together.  The Young Women's Journey is an opportunity to truly walk in your own shoes, to imagine new possibilities, and to experience the healing power of community.
"The privilege of a lifetime is being who you are" –Joseph Campbell
What we do during this wilderness experience is actually live the journey myth of the hero.  Beginning when you say yes to this invitation, you leave what is familiar and begin following the mythic map of the hero's journey. Together with the other young women who have said yes, you set out on an adventure of self-discovery; challenging fears and limiting beliefs, giving and receiving support, opening to and trusting your inner wisdom. 
In community, we create a safe space for you to know who you are and who you are becoming.
"The journey between what you once were and who you are
now becoming is where the dance of life really takes place."
~ Barbara De Angelis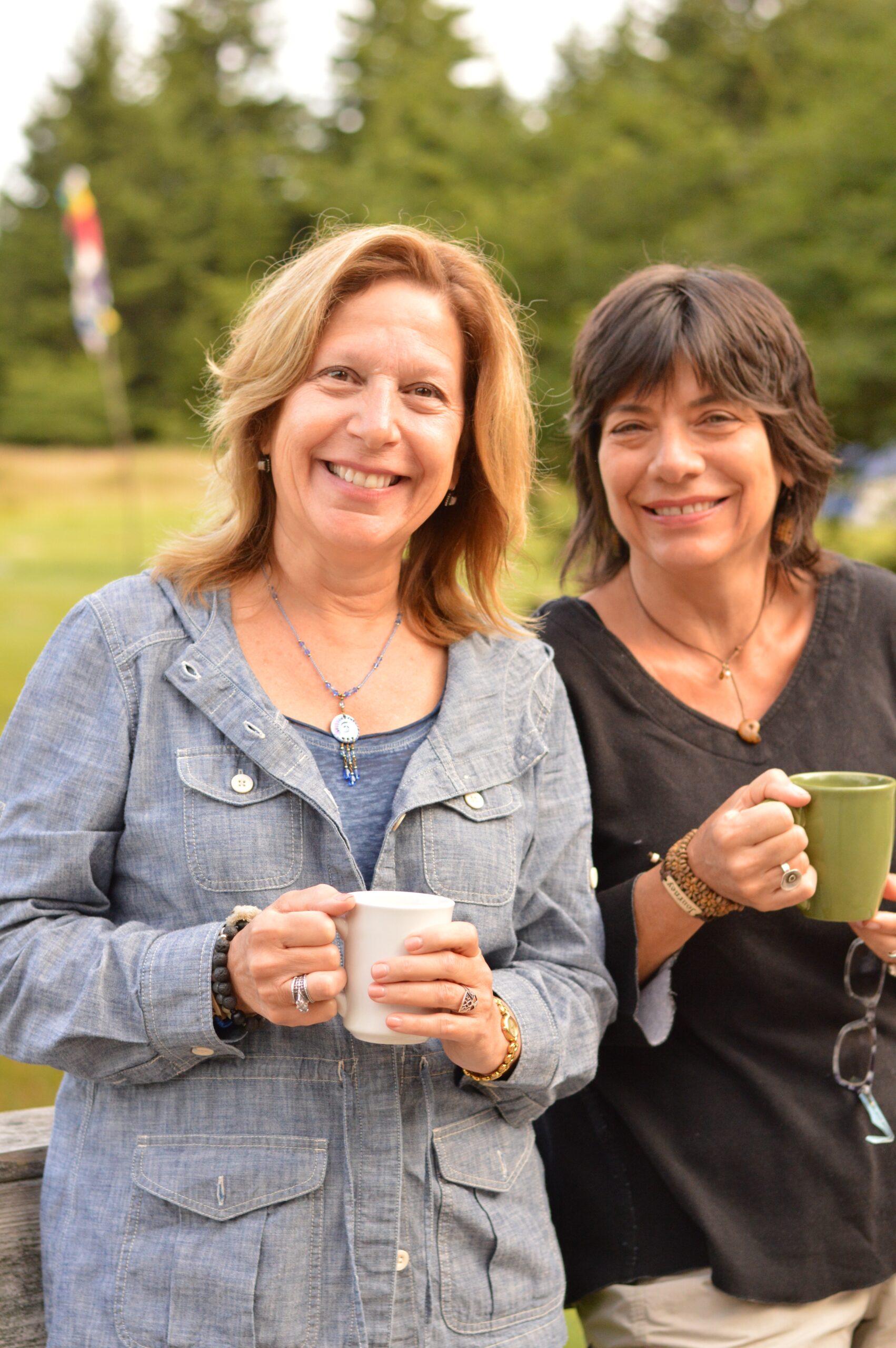 Meet Your Guides: Cindy Petrakis-Mason and Nancy Lishack
Young Women's Journey Program Directors
CINDY PETRAKIS-MASON and NANCY LISHACK have been co-leading the Young Women's Journey since 2015, and Cindy has been leading since it began in 2012.
They both offer their vitality and passion to the program with over 30 years of experience in working with teenagers.
NANCY (on the left in the image) brings her vitality and passion for optimal holistic health to her work with a diverse range of clients in Pittsburgh, PA, after retiring as a high school teacher. She is dedicated to supporting young women as they challenge their limiting beliefs, and to empowering them as they experience meaningful adventure and a renewed vitality.
CINDY (on the right in the image) brings her passion for the process of self-discovery, healing and growth to her work with families, individuals and groups in Pittsburgh, PA, after retiring as a high school counselor. She believes in the healing and transformational powers of community and in the importance of honoring significant transitions in our lives, especially for young women.
I am so glad that I said yes to coming here because it has changed my life. I have become a better person and learned new things about myself. I would strongly suggest joining this program; it opens your mind and your heart
The journey will be one of the best and hardest weeks of your life.  You will learn things about yourself and your life that you didn't know before.  You will leave a much more well rounded and grounded person; and will have an amazing group of sisters who will be with you the rest of your life.
My daughter was deeply affected by her visit to the mountain last summer. She came back  with a deeper understanding of herself, and an incredibly open heart. It was such a beautiful sight to witness. I'm not sure I can define in words how important it was for her. Perhaps it was important because she was called to challenge herself physically and spiritually for the first time as a young woman. Perhaps it was the deep connections she made with the other young women, realizing that from all walks of life we share the same struggles. Perhaps it was being thrust out of her comfort zone and finding comfort in a stranger's eyes.  I think it is all of these things and so many more that cannot be articulated, just felt deeply. Whatever it is, I am grateful for it all
Join The Journey Today
Be The Hero Of Your Own Life