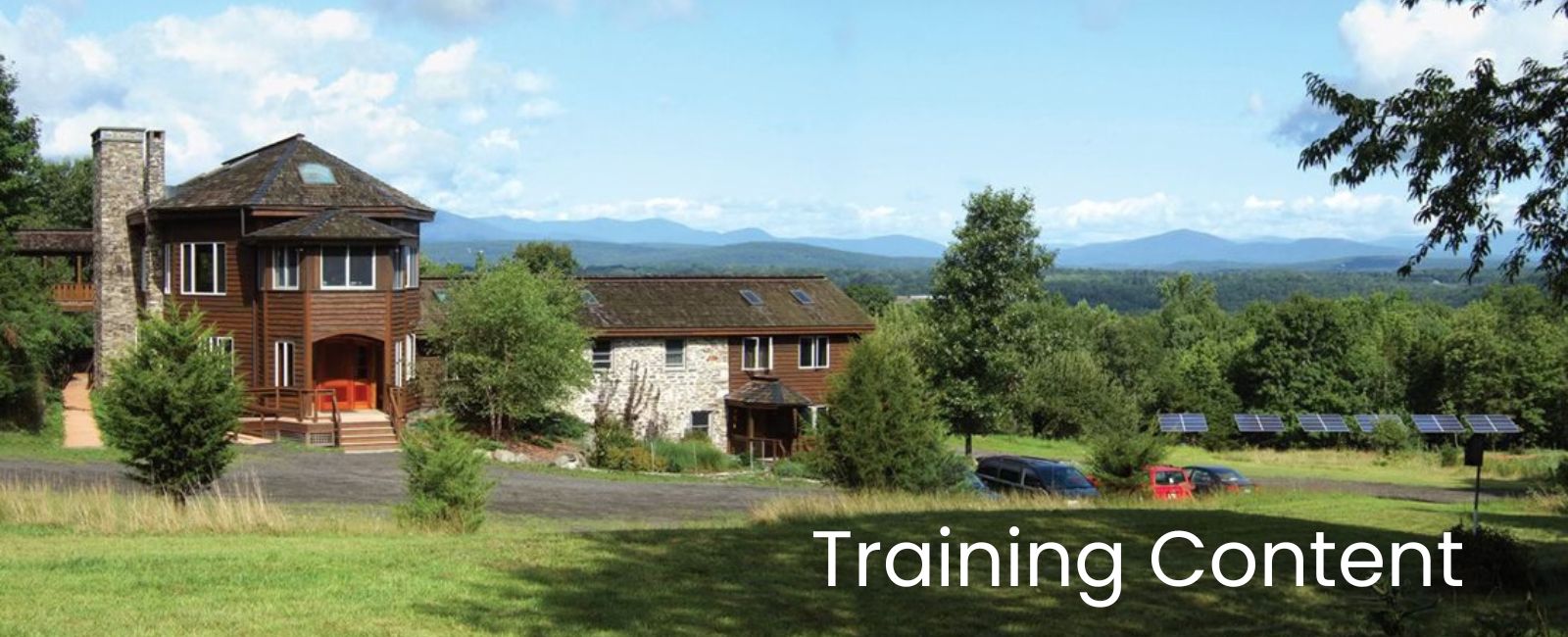 "I have decided, after all my years of doing individual and group work, that it is more important that my presence be felt than my interventions be correct.

It is now clear to me that entering into encounters that generate the possibility of aliveness, and entering into it fully with those I work with, is what matters most."

 

– Michael Mervosh
Vitalization Is Where The Action Is
"There is a kind of change can happen that is immediate, daring, intensive, and, most importantly, logically incomprehensible and interaction-dependent."   – Boaz Shalgi
This training will explore using vitalizing interventions that are enriching and transformative in their lived experience, rather than simply reflecting on one's own process in the presence of another.
The practitioner's ability to enact their own embodied and vitalized presence depends on participating in unconsciously driven, spontaneous, and viscerally felt encounters with their clients.
We must be capable of setting aside being helpful in order to be available.
We work with 'active witnessing' by entering fully into the lived experience of another, then digesting & reflecting back to them internal conflicts and dilemmas in ways that can recognizes them, empowers them, and moves their lives forward in new ways, thus becoming better able to bear living.
This is such challenging and rewarding work: supporting the client's growing ability to grow by facing paradox and dilemmas, tolerating uncertainty and complexity, and ultimately, accepting 'what is'.
Process Facilitation Skills
Clinical Content To Be Explored
LISTENING DEEPLY, WITH THE BODY

LISTENING BEYOND THE SPOKEN WORDS

PRACTICING 'ACTIVE RECEPTIVITY'
BECOMING A HOLDING CONTAINER

ACTIVE WITNESSING
BEING AN ENLIVENING PRESENCE

KEEPING THE WORK IN THE ROOM
ENGAGING IMMEDIACY
PUSHING FOR SPECIFICITY 
BEING ATTENTIVE TO THE DETAILS
BECOMING CAPABLE OF THE UNEXPECTED
UNDERSTANDING UNCONSCIOUS FORCES
SEEING THE UNCONSCIOUS AS 'GENERATIVE'
ENGAGING INTERSUBJECTIVITY
WORKING WITH DESIRE, AGGRESSION & PASSION
WORKING WITH ALLEGIANCES TO ABSENCE & DEADNESS
UNDERSTANDING AND TOLERATING SHAME
UNDERSTANDING VITALIZING ENACTMENTS
ACTIVATING ALIVENESS
WORKING WITH WAKING DREAMS & REVERIES
THERAPIST AS 'GENERATIVE CONTAINER'
UNDERSTANDING PARANOID & DEPRESSIVE STATES OF MIND
If we are to transform what is foreign, alienating or unreal in our clients into something real and personal, into something they can feel, sense for themselves as a real part of their life, it is crucial that we speak to them in a way that is tangible, and pulls them into a reality they can face and live with.
Practitioner Interventions
MAKING PROCESS OBERSERVATIONS
MAKING INTERPRETATIONS
HAVING AN ATTITUDE OF INQUIRY
MAKING A QUESTION A 'QUEST'
SUPPORT & CHALLENGE FUNCTIONS
Practitioner Sensibilities
PRACTICING EMBODIMENT
PRACTICING RECEPTIVITY
HOLDING IN MIND 'EARLY VS DEEP'

PRESENT MOMENT EXPERIENCE
BEING PATIENT, NOT PASSIVE
TOLERATING DEADENING DEFENSES

TRANSFERENCE IS WHERE THE TRANSFORMATION HAPPENS
"A vitalizing enactment is not a technique. It is a relational event that can be uniquely generative and can move the therapeutic dyad through deadened impasses into novel areas of creation…
Enactments have come to be understood and thought of as high-risk encounters that hold the potential for great rewards if they can be survived, withstood, and processed.
Another way to think of enactments is that they offer a range of unconscious experiences that can emerge."
There is a vitality, a life force, an energy, a quickening,
that is translated through you into action,
and because there is only one of you in all of time,
this expression is unique.
And if you block it,
it will never exist through any other medium, and be lost.
The world will not have it.
It is not your business to determine how good it is,
nor how valuable,
nor how it compares with other expressions.
It is your business to keep it yours clearly and directly,
to keep the channel open.
You do not even have to believe in yourself or your work.
You have to keep open and aware directly
to the urges that motivate you.
Keep the channel open.
– Martha Graham
Hero's Journey® Foundation
201 South Highland Ave,
Suite 101,
Pennsylvania (PA) 15206